How to get the Clientify API Key
1) You must have the Clientify Enterprise version in order to get an API Key.
2) Go to your profile > Settings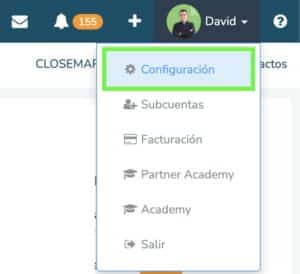 3) API Menu, We copy said API Key

Changelog
1.3 – 24 May 2022
Now we import the status of the Inmovilla contact as Labels in Clientify. Now the correspondence between Clientify > Inmovilla tags would be:

Buyer refers to Demand of Inmovilla.
Seller and Lessor, refer to Prospect.
1.2 – 12 April 2022
Internal paging arrangement with Inmovilla.
Synchronization of telephone prefixes.
1.1 – 5 April 2022
It already allows you to read the contacts of Inmovilla! It reads the modified contacts in Inmovilla daily and sends them to Clientify.
WordPress Plugins
Connect WooCommerce Holded
WPSPA Spanish WooCommerce
Integrations